Peachtree Athletic Club Billboard
A high profile billboard in downtown Atlanta that advertised an upscale athletic club.
Willy's World Outdoor Marquee
An outdoor sign displayed on the major highway through Cape Cod.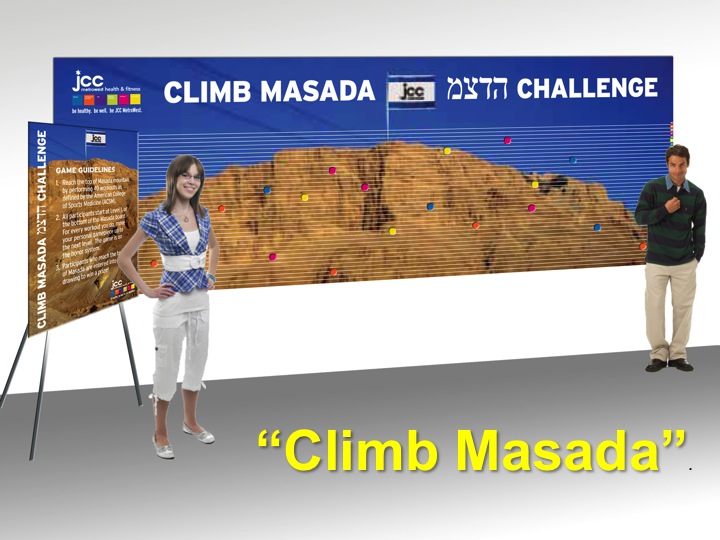 Wall Installation
This 4′ x 9′ installation was used in a 3,000 member suburban community center's gym. It was printed on a magnetic backing board, and used magnetic game pieces to track participants' progress as they 'climbed' Masada by visiting the gym and completing physical activity tasks. This was one of the community center's most popular events, which they repeated on a yearly basis.